Tyr SMS Gateway
UK SMS gateway for A2P bulk SMS and other applications. Multiple SMS APIs.
SMPP API
Use Test SMSC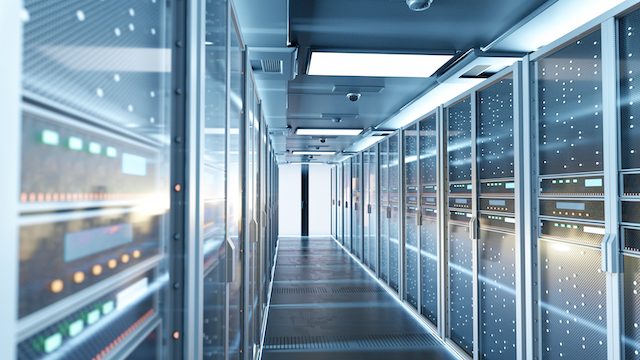 Global SMS gateway for reliable and technically rich capability to send and receive A2P and P2A SMS between applications and mobiles using SMS APIs that include SMPP v5 (v3.3 and v3.4 also supported), SMTP and secure HTTP REST. Coverage highlights of the Tyr SMS Gateway include UK, France, Germany, Spain and Italy.
A2P (application-to-person) bulk SMS messaging is the sending of large numbers of SMS messages for delivery to mobiles. It is a quick method for conveying a message to a broad audience, or a single message to an individual, and is used by businesses of all sizes, including media organisations, banks, retail and other enterprises for a variety of purposes. It is commonly used for time-critical alerts, reminders, OTP authentication codes and marketing but also for providing information and communication to both staff and customers.
SMS APIs, Capacity and Capability
The Tyr SMS Gateway has the capacity and technical capability to be used for sending high volumes of SMS messaging quickly and reliably to mobile users in a single country or worldwide. The SMPP API is well-suited to this use; however, we also provide our HTTP REST SMS API that can be equally suitable or our SMTP API if you prefer. Using these APIs, messages can be sent from your application or systems through your Tyr SMS Gateway account and delivered within seconds. Delivery receipts are also provided in realtime to indicate the delivery status of your messages.
SMPP over TLS is supported to secure the session between your application and the Tyr SMS Gateway.
Reliable and Dependable SMS
Our services can be depended upon to deliver your messages 24x7. The Tyr SMS Gateway infrastructure that we operate for message delivery spans multiple redundant, independent and geographically separate sites throughout Europe, Asia and the Americas. In the unlikely event that one of our sites completely fails, our remaining sites will continue to provide service for all of our SMS APIs. The redundancy includes both inbound and outbound SMS.
Uses
A2P and bulk SMS for OTP, marketing and notifications with customers and staff.
Reliable
Can be depended upon 24x7 for your business to send and/or receive SMS.
Technology
Advanced infrastructure with mulitple APIs for customers to use.
Worldwide
Coverage includes almost every mobile network in the world (>1000 networks).
Tyr SMS Gateway accounts are an excellent choice for sending messages to mobiles on almost any mobile network in the world. They can also be used for receiving inbound SMS, using Virtual Mobile Numbers (VMNs) or Virtual SIM Hosting (VSIM) from many mobile networks around the world.
The Melrose Labs Tyr SMS Gateway service is available using the SMPP API, SMTP API and the following HTTP REST SMS API:
Virtual Mobile Numbers (VMNs)
"Virtual Mobile" brings high performance with low message delivery latency using Virtual Mobile Numbers. A single Virtual Mobile Number allows an application to receive incoming SMS from all supported networks worldwide. The Virtual Mobile Numbers behave in the same way as a regular mobile number, but with the benefit of significantly higher throughput (20-50 SMS per second) to your application.
VMNs can be used to provide a local number to which mobiles from the same country can send messages for the same cost as sending a message to any other local mobile number. Mobiles from other supported networks worldwide can also send to the same number.
Virtual SIM Hosting (VSIM)
"Virtual SIM Hosting" provides a high performance method of receiving up to 50 SMS per second through a customer-supplied SIM. The mobile number of the SIM can be used to receive SMS without the restrictions of normal SIM card hosting. This service is a means of getting the performance of Virtual Mobile Numbers (VMNs) with the advantage of a national mobile number (e.g. a SIM from a mobile network in France for use with a service targeted at mobile users in France).
Coverage
Coverage, pricing and services supported are shown below:
| | | | | | |
| --- | --- | --- | --- | --- | --- |
| Country | | Network | MT SMS (£p) | VMN | VSIM |
| United Kingdom | UK | H3G | 1.2p | ✓ | ✓ |
| United Kingdom | UK | EE | 1.4p | ✓ | ✓ |
| United Kingdom | UK | O2 | 1.4p | ✓ | ✓ |
| United Kingdom | UK | Vodafone | 1.25p | ✓ | ✓ |
SMSC Simulator
Looking to test your SMS application or SMS-enabled application before using a live SMS gateway? Our SMSC Simulator service allows you to test using the SMPP protocol v3.3, v3.4 and v5. Read More >
---
Tyr (pronounced like the English word "tier"; Old Norse Týr) is a Norse war god, but also the god who, more than any other, presides over matters of law and justice.
Please refer to our legal notice regarding the supply of services. We recommend the use of the HSL Mobile SMSCarrier service. The Tyr SMS Gateway is not accepting new customers at the present time.
Service snapshot
Bulk SMS / Wholesale SMS provider

Worldwide coverage

High reliability and availability

Mobile Terminated (MT) SMS

Mobile Originated (MO) SMS - Virtual Mobile Numbers (VMNs), Virtual SIM Hosting (VSIM)

SMPP SMS API (v3.3, v3.4 and v5); SMPP over TLS

HTTPS REST API

SMTP API - email to SMS / SMS to email
Find out more about this service...