Message Exchange
SMS marketplace for buyers and sellers. For aggregators, MNOs and enterprises.
Find out more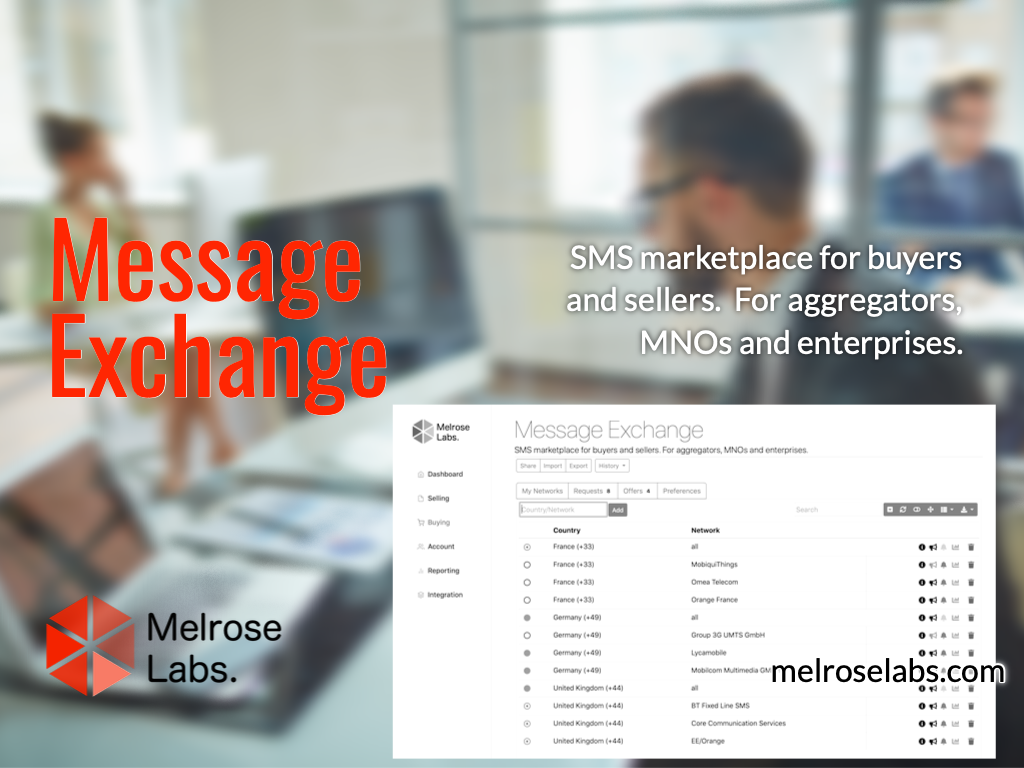 SMS marketplace for buyers and sellers. For aggregators, MNOs and enterprises. This exchange will be the premier SMS trading exchange for the market.
Categories:
Messaging
Bulk SMS
Use the Melrose Labs Message Exchange as the SMS marketplace to find customers for your SMS routes and to find the routes you need at the best prices. Routes from around the world from MNOs and SMS aggregators.
Buyers and sellers of SMS can use the service to quickly have available route capacity utilised. Dynamic pricing can be used to offer the best available price to buyers and maximise revenue for sellers. Send pricing changes automatically to customers and other interested parties.
Buying: Select the target countries and/or mobile networks in which you are interested as part of your efforts to find quality routes at the right prices. You will be notified when routes are offered that meet your criteria for those targets. For each target country and/or network you can see historic pricing trends across multiple suppliers.
Selling: Publish to the market offers of the routes. Specify the capability of the route and pricing. Buyers will see your offers and will be added to your prospects section. Publish your price lists to the market and notify them of changes as they occur.
The Melrose Labs Message Exchange will be the premier marketplace and hub for mobile message trading and interchange around the world. Release 1 of Message Exchange will be unveiled Q4 2019.
Message Exchange
We're just putting the finishing touches to "release 1" of the platform!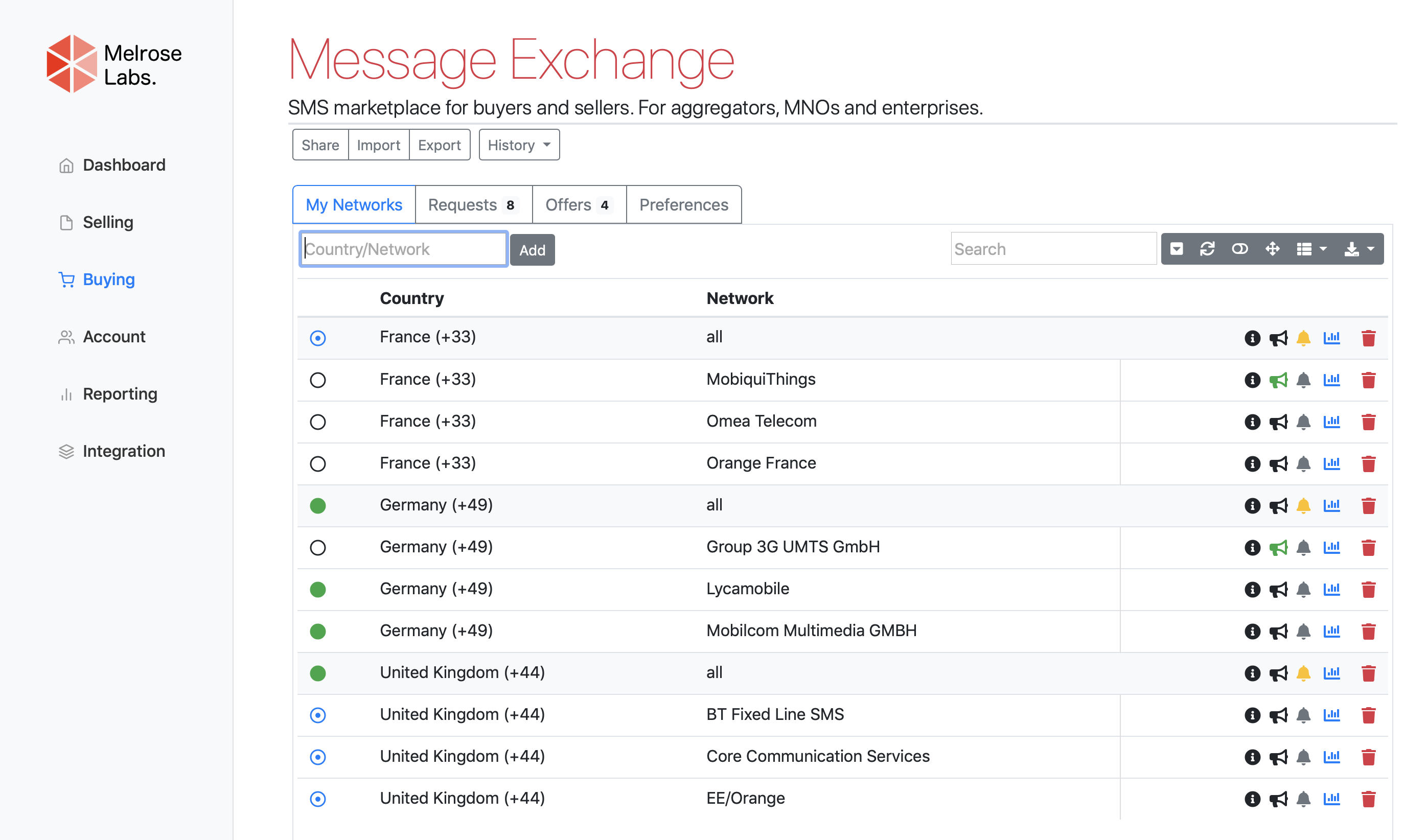 Find out more about this service...