Message Exchange
SMS marketplace for buyers and sellers. For aggregators, MNOs and enterprises.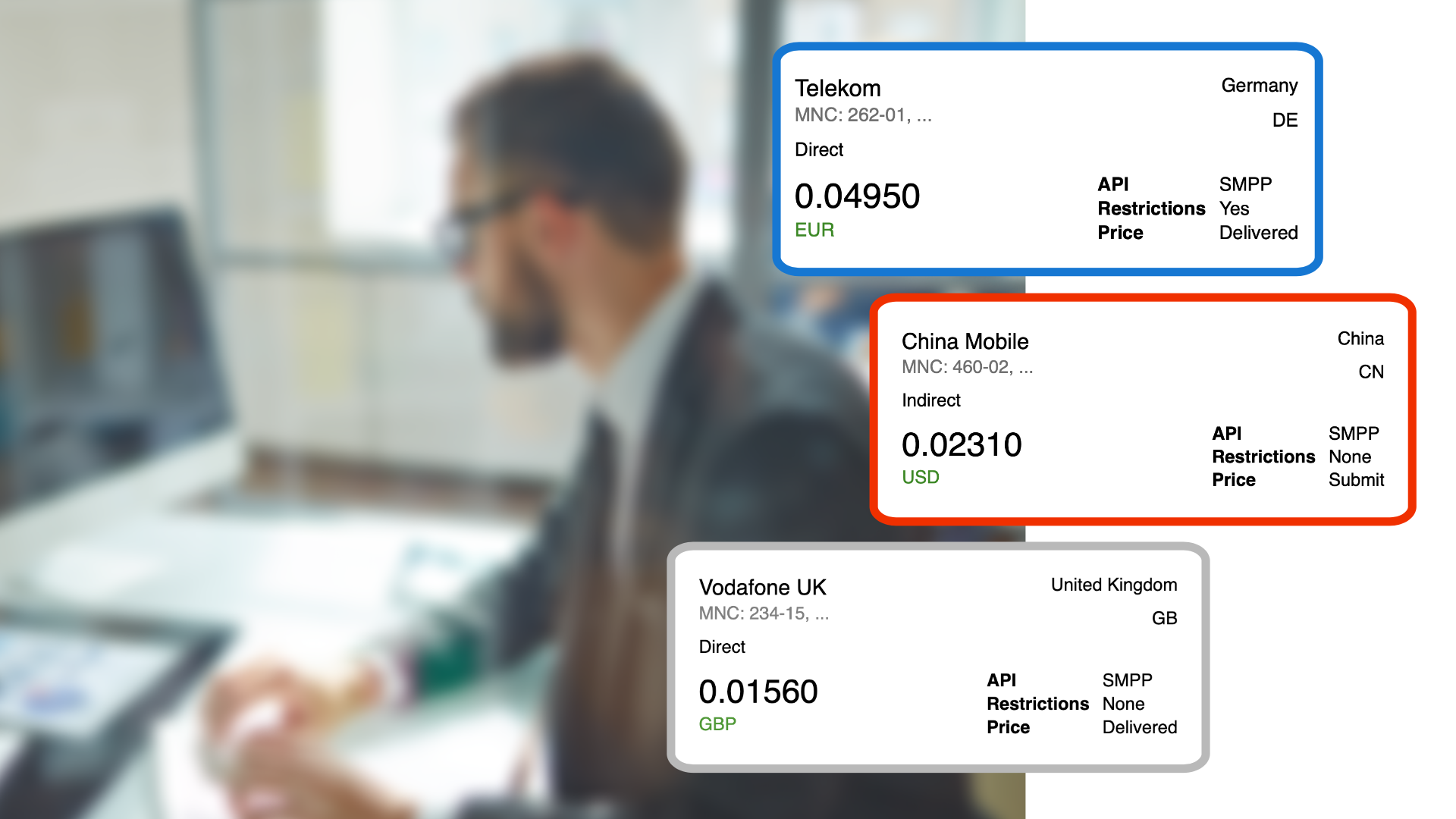 Use the Melrose Labs Message Exchange as the SMS marketplace to attract customers to your SMS routes and to find the routes you need at the best prices. SMS providers from around the world use Message Exchange to publish offers of SMS routes.
Buying: Select the target countries and/or mobile networks of interest to find quality routes at the right prices. You will be notified when routes are offered that meet your criteria for those targets, and you can then send an enquiry to the provider. For each target country and/or network you can see historic pricing trends across multiple suppliers.
Selling: Publish to the market offers for your available routes. Specify the capability of the route and pricing. Buyers will see your offers and will be added to your prospects section. Publish your price lists to the market and notify changes as they occur.

Use the SMPP SMS Gateway (SSG) platform to advertise routes and issue test accounts at the click of a button.
Optionally use the SSG as your SMS platform/switch.
Advertise routes
Advertise your routes using the

SMPP SMS Gateway

(SSG) platform

Advertise all your routes through the SSG's Marketplace section.

SMPP SMS Gateway
Pricing
Message Exchange is free to use for buyers. Sellers can make use of Message Exchange using the SMPP SMS Gateway (SSG).
The SSG is available for free 60-day trials.
Disclaimer: Routes offered on this page are from third party providers and are not offered by Melrose Labs. No warranty is given by Melrose Labs relating to the routes offered on these pages and buyers are responsible for ensuring that they meet their requirements.