Message Exchange
SMS marketplace for buyers and sellers. For aggregators, MNOs and enterprises.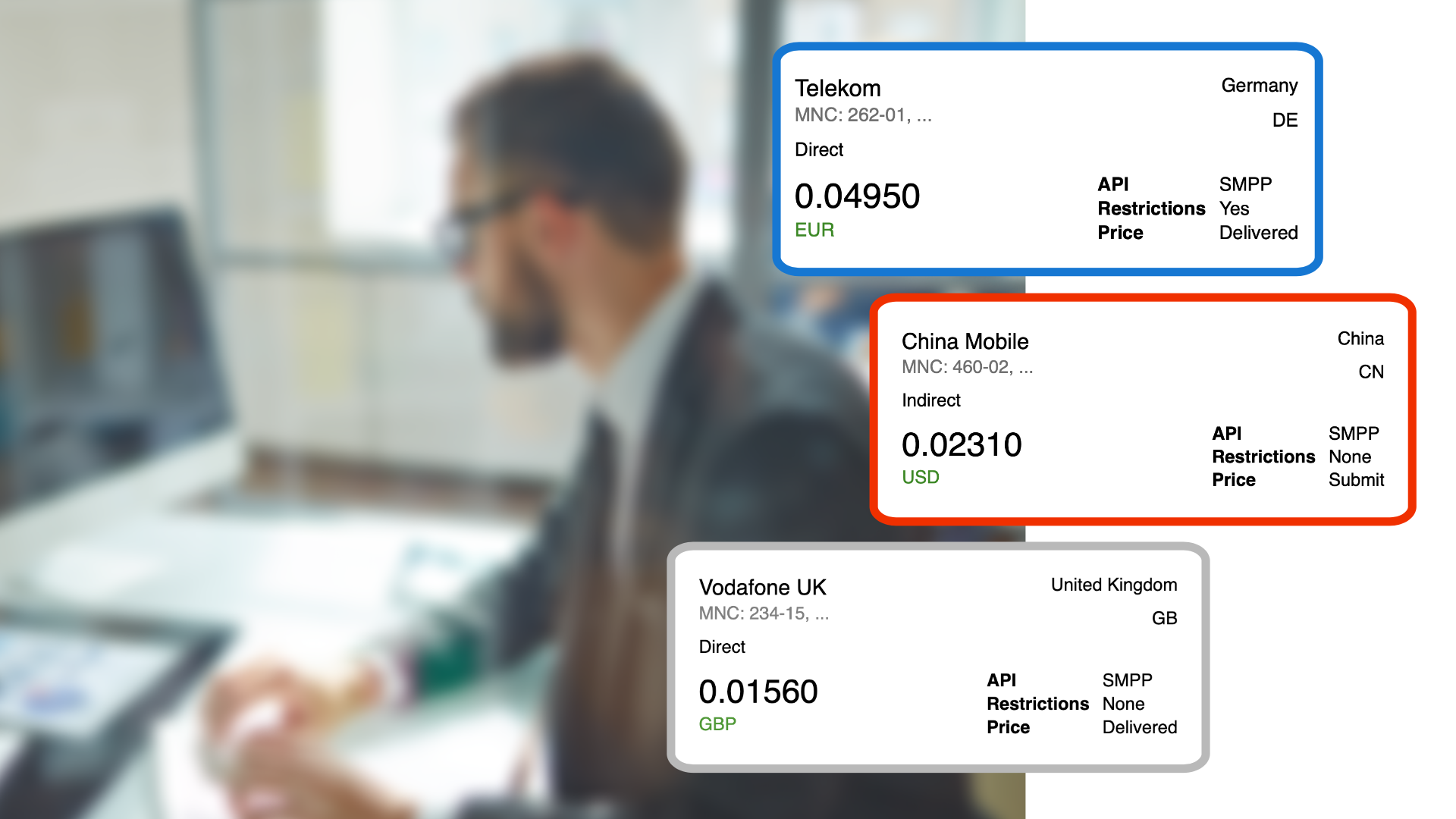 Leverage the Melrose Labs Message Exchange, your premier SMS marketplace, to both promote your SMS routes and discover the most cost-effective routes. SMS providers globally trust Message Exchange to showcase their SMS route offerings.
Buying
Choose your desired countries and/or mobile networks to uncover top-notch routes at competitive prices.
Stay updated with notifications for routes that align with your preferences.
Directly reach out to providers with inquiries.
Selling
Introduce your route offers to a vast market.
Clearly state your route's capabilities and set your price.
Your offers will be visible to buyers and leads added to your prospects list.
Keep the market updated with your pricing lists and announce any modifications promptly.
Manage your routes using the

SMPP SMS Gateway

(SSG) platform

Advertise all your routes through the SSG's Marketplace section.

SMPP SMS Gateway
Not all features available in currently available. Some features require use of SMPP SMS Gateway (SSG) platform.
Disclaimer: Routes offered on Message Exchange may be from third party providers and not offered by Melrose Labs. No warranty is given by Melrose Labs relating to the routes offered on these pages and buyers are responsible for ensuring that they meet their requirements.