Topics
Signal API
Messaging with privacy build-in using the Signal messaging platform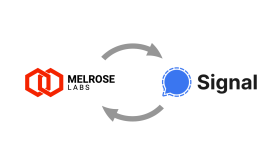 Do you want to message Signal users via an API? The Melrose Labs Signal API enables messaging for businesses to communicate with their staff and customers that are users of Signal™. The API is also available for personal use.
Our Signal API is available using SMPP and REST. Get a free account or business account below to use the API.
Free account
Features
1 message per second limit.
Unlimited credits.
Guide to using the Signal API
Learn how to use the Signal API at:
Tutorials on sending messages using the Melrose Labs Signal API
We're passionate about communications and enthusiastic about Signal. Its focus on privacy and being a alternative messaging platform is important. We believe in Signal.
Get in contact with us to find out more about our Signal API and other CPaaS services from Melrose Labs.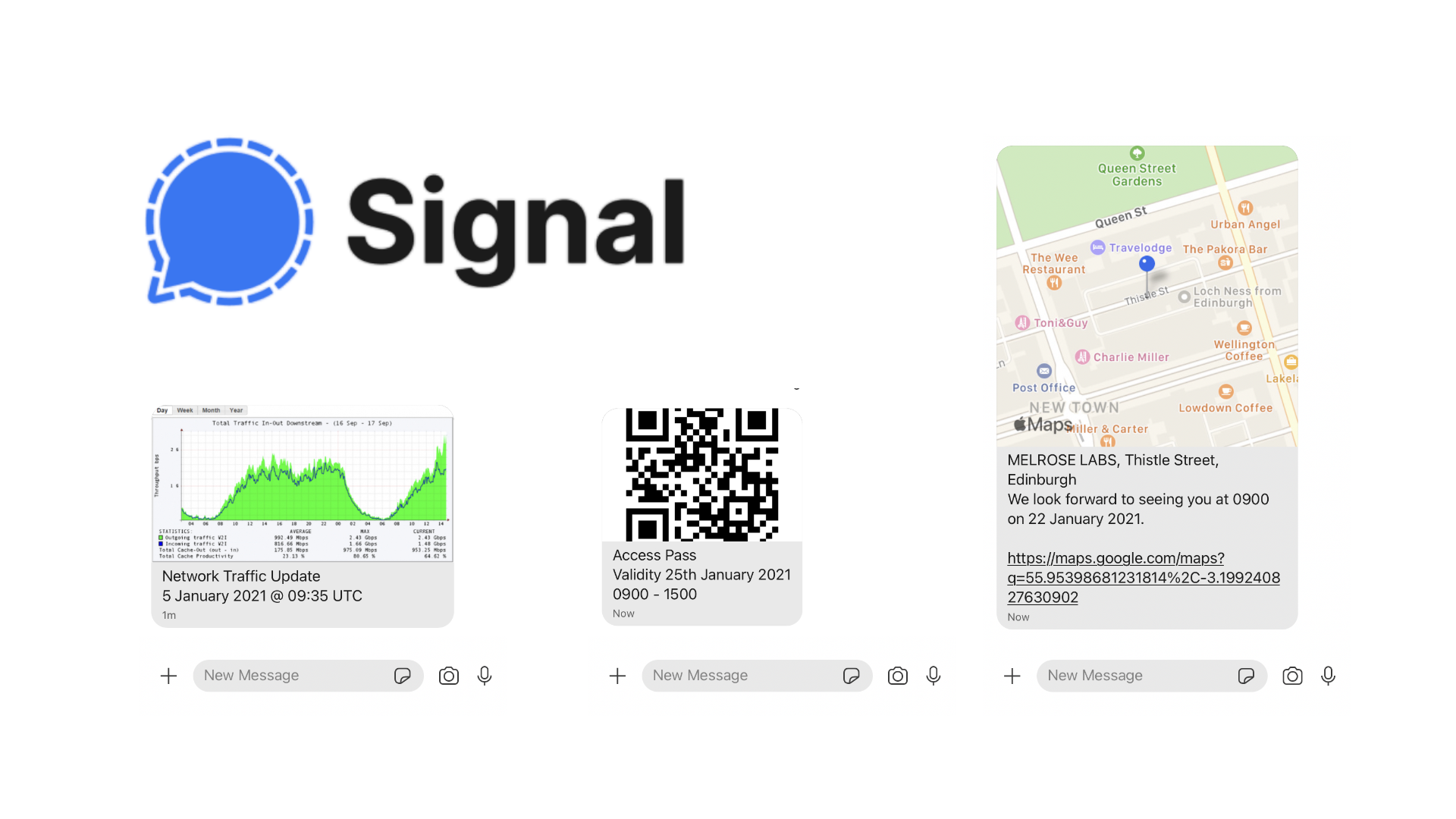 Signal is a registered trademark of Signal Messenger LLC in the United States and other countries. Melrose Labs is not associated with Signal Messenger LLC and the ongoing availability of the Signal messaging service provided by Signal Messenger LLC to the Melrose Labs Signal API is subject to change without notice. Signal is not appropriate for mass marketing activities and is not a bulk SMS substitute. The Signal API does not provide end-to-end message confidentiality. Message confidentiality is provided by the Signal protocol between the Melrose Labs platform and the Signal message recipient.