webSMS enables you to send and receive SMS online using our web SMS portal. Login from your web browser and quickly send a message to a single person or thousands of people in the UK, France, Germany, Spain, Italy and other countries. With our web SMS service you can read and reply to messages received from mobile users.
Use webSMS to reach out to your customers and staff, and for them to contact you, whether to send a single message or to have a conversation. Received messages are shown in your inbox from where you can reply.
When using webSMS, SMS text messages can be sent from anywhere you have access to the Internet using a web browser. Messages using any common character set are supported by the service (e.g. latin, arabic, simplified chinese, etc).
Composing SMS Messages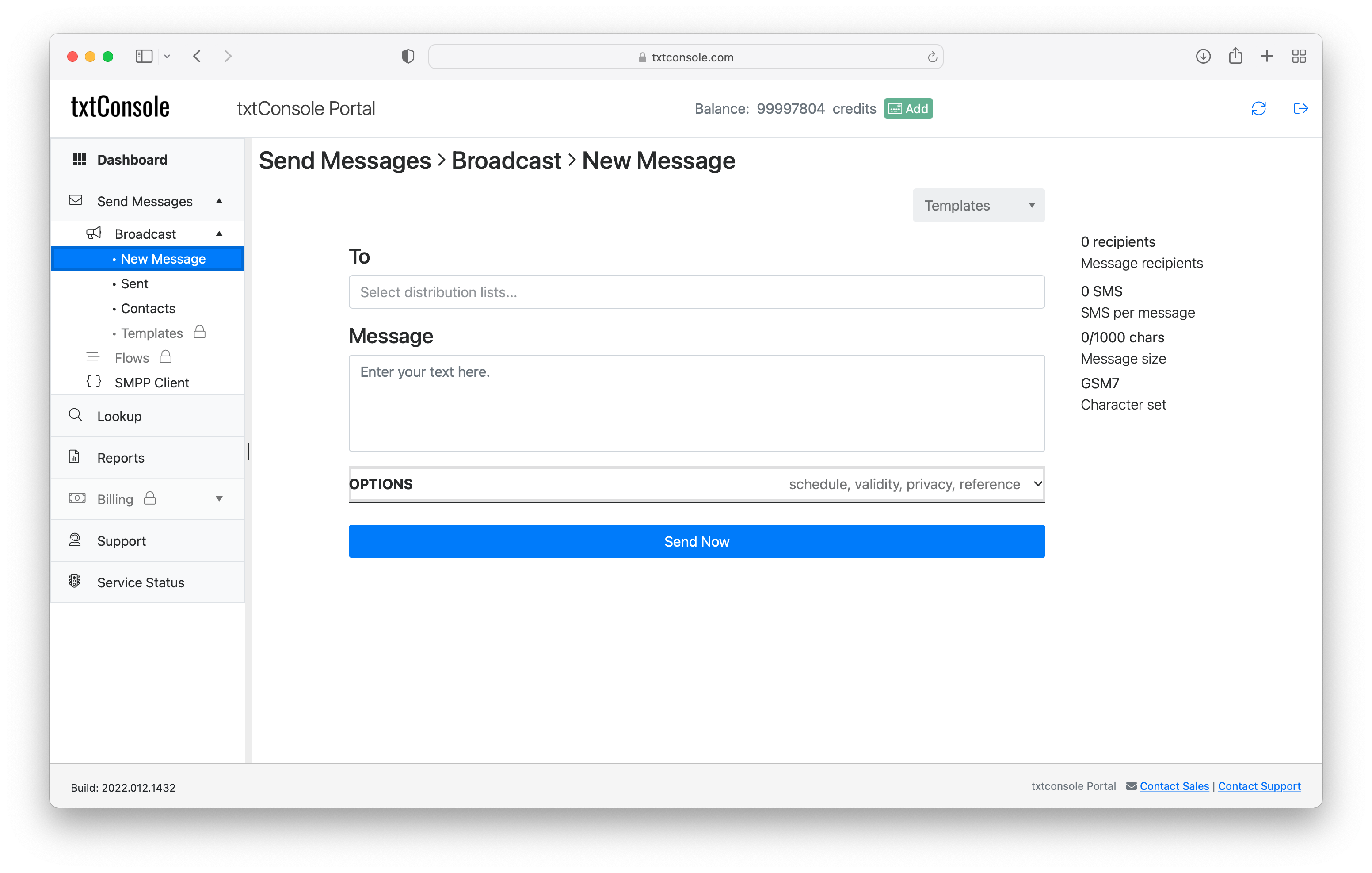 In addition to manually entering the mobile numbers of message recipients, our web SMS service can be used with distribution lists and phonebooks to select the people to whom your message is sent. These distribution lists and phonebooks can be connected to external data sources such as corporate staff directories, school management systems and databases.
Messages that are to be sent to mobiles can be imported into webSMS to be sent. The whole message text can be imported along with mobile numbers, or only the fields to populate a message template that you have set-up in the web SMS service.
Message Templates
Message templates can be used for messages with content that is most frequently sent. The template contains fields that can be manually populated either using freetext entry or selecting from pre-defined choices. Templates enable consistently formatted messages to be quickly composed and sent.
Sent Status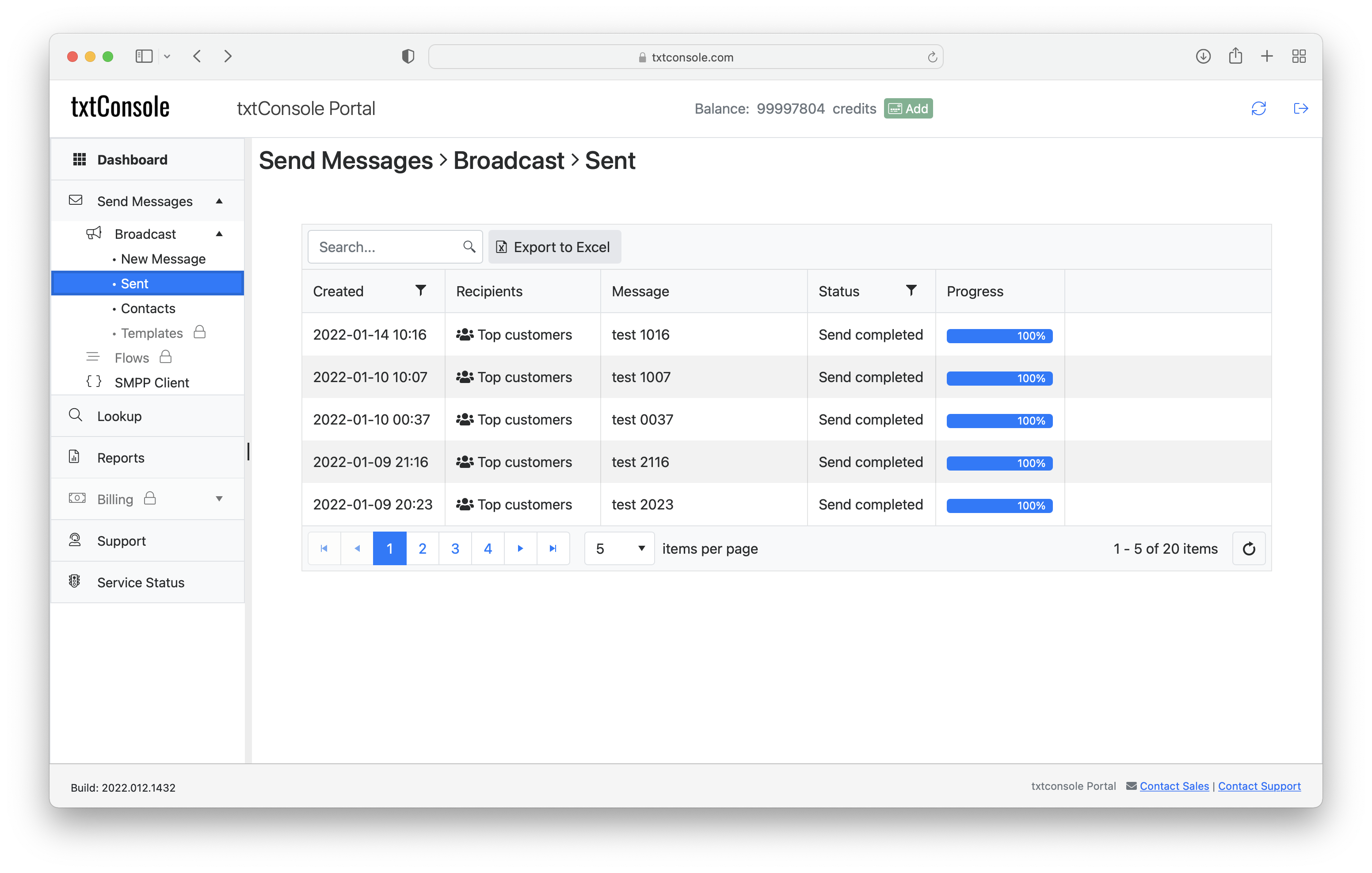 webSMS can show the delivery status of every sent message, even when sending to large distribution lists. A message will show in the web SMS service as soon as it is delivered to the mobile. Mobile numbers to which messages haven't been delivered can be downloaded or removed from distribution lists.
Receive SMS Messages
An inbox in webSMS shows messages that have been sent from mobiles to the inbound mobile numbers associated with your account. From the inbox you can reply to received messages. Your account have have more than one inbound mobile number associated with it, or none at all if you do not wish to receive messages.
Multi-User
Multipe users within your organisation can have access to the same webSMS account. This enables customer service, sales and other functions across the organisation to be able to send and receive SMS messages as necessary. Privileges can be used to restrict individual users.
Contact and Directory Integration
webSMS can be integrated with your own databases, directories and management systems to ensure that contact data is as up-to-date as it is on your own systems, reduce duplication of effort and to enable you to maintain control over personal information.
Data Retention and Data Privacy
Data retention and data privacy policies ensure that data is handled securely and in accordance with GDPR. Mobile telephone numbers and message content are kept encrypted at rest and in motion whenever possible. Account-level policies ensure that messages are erased in line with your organisation's data retention policy. Messages can be marked with a privacy indicator to ensure that message content is not stored within the service after the message is sent, thus further protecting any Personally Identifiable Information (PII).
Service snapshot
Web SMS service via your browser
Send SMS to individuals, or SMS broadcast to teams or groups
Receive SMS from mobiles into your webSMS inbox
Easy and quick service
SSO / Single Sign-On (Microsoft)
Phonebooks and distribution lists
Integrate with external contact databases
Delivery confirmation supported